Create Landscaping Blog
Viewing entries tagged with 'plum slate'
Lymington Shores Start to Finish.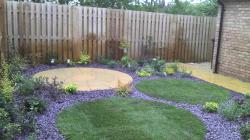 The design of this garden was the customers own. With just a couple of little tweaks we were able to create exactly what they had asked for. The aim of this project was to create a 2.4m circular patio with two circular turfed areas of the same size. the existing patio was to be doubled in size and the pathway extended. Once the hard landscaping was complete the remaining area was to be planted out and dressed with decorative plum slate.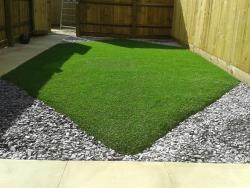 We were requested by an elderly lady, who lives alone to come up with a solution for her small back garden, it was just 7.5m x 4m.  Her brief to us what that she would like a maintenance free garden, but didn't want it just slabbed.