Create Landscaping Blog
Viewing entries tagged with 'sleepers'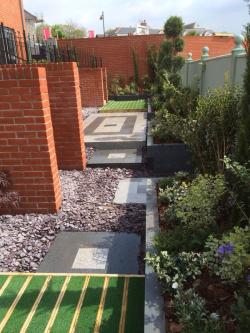 After completing  the construction of the decks with the astro turf inlays and the raised beds. The next step was to construct the raised patio/slabbed deck to be set between the other two decks, these areas would be linked  using the same slabs laid to a pattern, to achieve coninuity within the areas.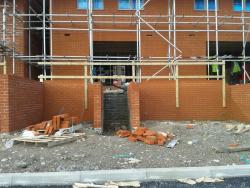 This is the start of the landscaping of the show home arena at Plymouth. As you can see the area was quite an unusual shape to deal with. This area is to have some raised beds and a decked area.
We were originally approached by Redrow, to construct a french drain in this garden to assist with the water logging problem that seems to be affecting a lot of the gardens on this site.